Seal Beach - Open for Indoor & Outdoor Dining, Takeout, and Delivery
Established in 2015  Nestled on Main Street in Seal Beach this local hot spot is known for Mamá Avila's authentic family recipes along with "Locals Favorites" that were developed to suit the active, outdoor, Seal Beach lifestyle. Elyse Avila Smith, 3rd generation Avila family member, owns this location and can be found in the restaurant talking with Seal Beach locals and welcomed visitors nightly.
This restaurant fits in well in this beautiful beachside community and is the perfect place to enjoy a meal after a walk on Main Street or a day at the beach!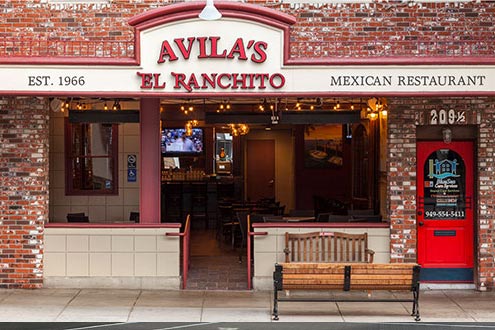 LOCATION
Address:
209 Main St.
Seal Beach, CA 90740
Phone:  (562) 493-TACO (8226)
HOURS
Monday – Thursday: 11:30 am – 8:30 pm
Friday & Saturday 10:30 am – 9:30 pm
Sunday 10:30 am – 8:30 pm
Taco Tuesday Specials 11:30 am to  8:30 pm