Laguna Beach - Open for Indoor & Outdoor Dining, Takeout & Delivery.
Established in 2007. In 1966 Salvador & Margarita Avila opened their first restaurant in Huntington Park serving Mamá Avila's authentic family recipes from Guanajuato, Mexico that she has passed down from generation to generation.
Located on Pacific Coast Highway in the heart of the stunning Laguna Beach coastline, this location is owned by a third-generation Avila family member, Michael Avila. Enjoy the authentic original family recipes passed down from Mamá Avila along with "Locals Favorites" that were developed to suit the active, outdoor, Laguna Beach lifestyle.
Michael runs this location with the help of his wife Christine and two children, Benson and Braden. The Laguna Beach location offers popular patio dining that is a Fido-friendly or indoor ocean view dining room. Come visit with your friends and family during your next outing. Our friendly staff welcomes you with a smile!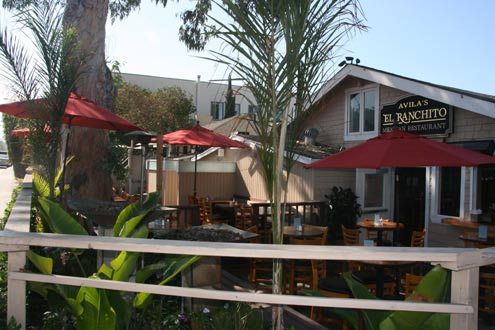 LOCATION
Address:
1305 S. Coast Hwy
Laguna Beach, CA 92651
Phone:
949-376-7040
HOURS
Sunday 10 am – 8 pm
Monday 11:30 am – 8 pm
Tuesday 11:30 am – 9 pm
Wednesday 11:30 am – 8 pm
Thursday 11:30 am – 8 pm
Friday 11:30 am – 9 pm
Saturday 11:00 am – 9 pm